Hi all,I got this at Telford two years ago & it turns out Mirror Models are made in County Clare,Ireland of all places.A nicely detailed kit with a bit of etch & small decal sheet & two kits in the box.I also picked up the LZ Models detail set for this kit which consists of another etch set & resin saddle bags which just replace the kit parts.Theres a lot of detail in this kit which will be my first 1/35th. & first motorbike.For the Splash of colour this one will be a post WWII civianised red bike.
A little history behind Indian - Indian Motorcycles were built between 1901 & 1953 when they went bankrupt but in 2011 the brand was bought by Polaris Industries & they currently sell a range of 5 new Indian bikes.The 741b was built from 1942 & used by the US Army & overseas by Commonwealth forces under the lend lease program.Maybe the most distinctive feature of the Indians was the "suicide shift" gearstick,Indian motorcycles would be rare in Ireland,maybe some were bought during the Celtic Tiger??I remember seeing two at a Wall of Death show a few years ago in Cork.
A few shots of the kit,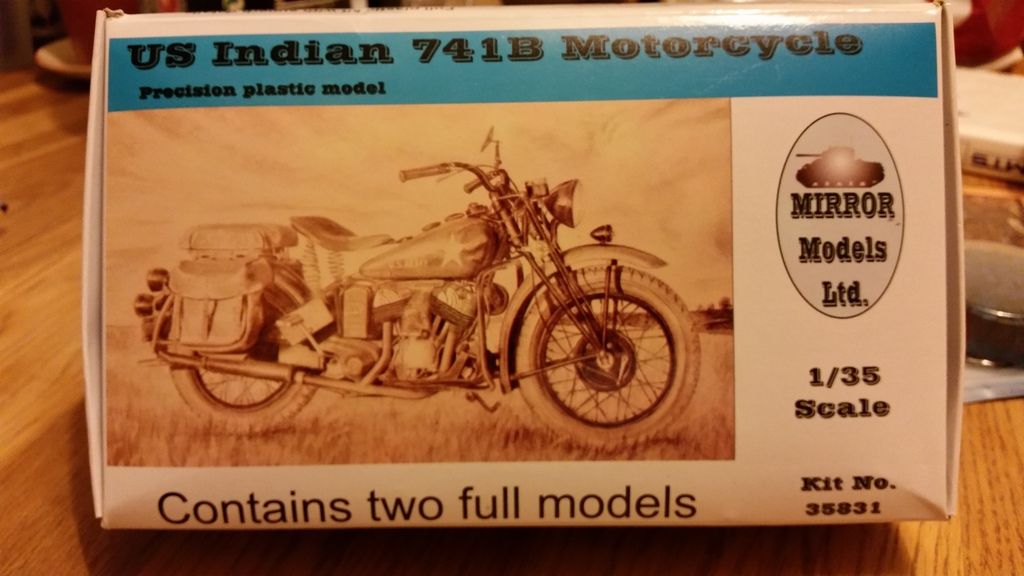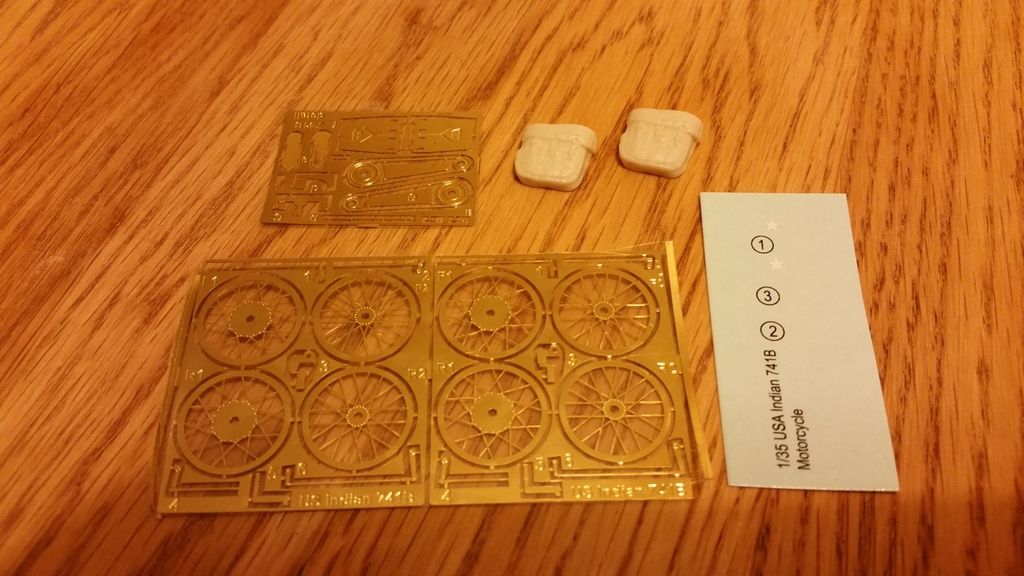 More soon hopefully,
Anon...