1014 Good Friday Armageddon
Here's a pair of 75mm metal figures from Romeos Minatures which I built quiet some time ago but have only recently finished up the diorama settings. The figures represent Murchad Ui Briain (son of Brian Boru High King of Ireland ) and Sigurd The Stout of the Orkneys who on 23 April 1014 met and died at the Battle of Clontarf just outside of Dublin. The battle is considered the turning point in the Viking influence in Ireland. The defeat of the combined force of Dublin, Orkney and Maan Vikings and their Gaelic allies the Lenister men meant the end of Norse hegemony. But it was also a day of great loss for the Munster with the death of Brian, his son and grandson at the battle along with many of their most trustworthy chieftains.
The books are meant to represent the Irish annals Cogadh Gáedhel re Gallaibh -The War of the Gaedhil with the Gaill, meaning invasions of Ireland by the Danes and other Norsemen) and the Viking Njáls saga which is actually Icelandic in which the battle was recorded.I have had difficulty making any decent photos of the Viking as the shadow cast by the book cover blocks out much detail.
Sigurd The stout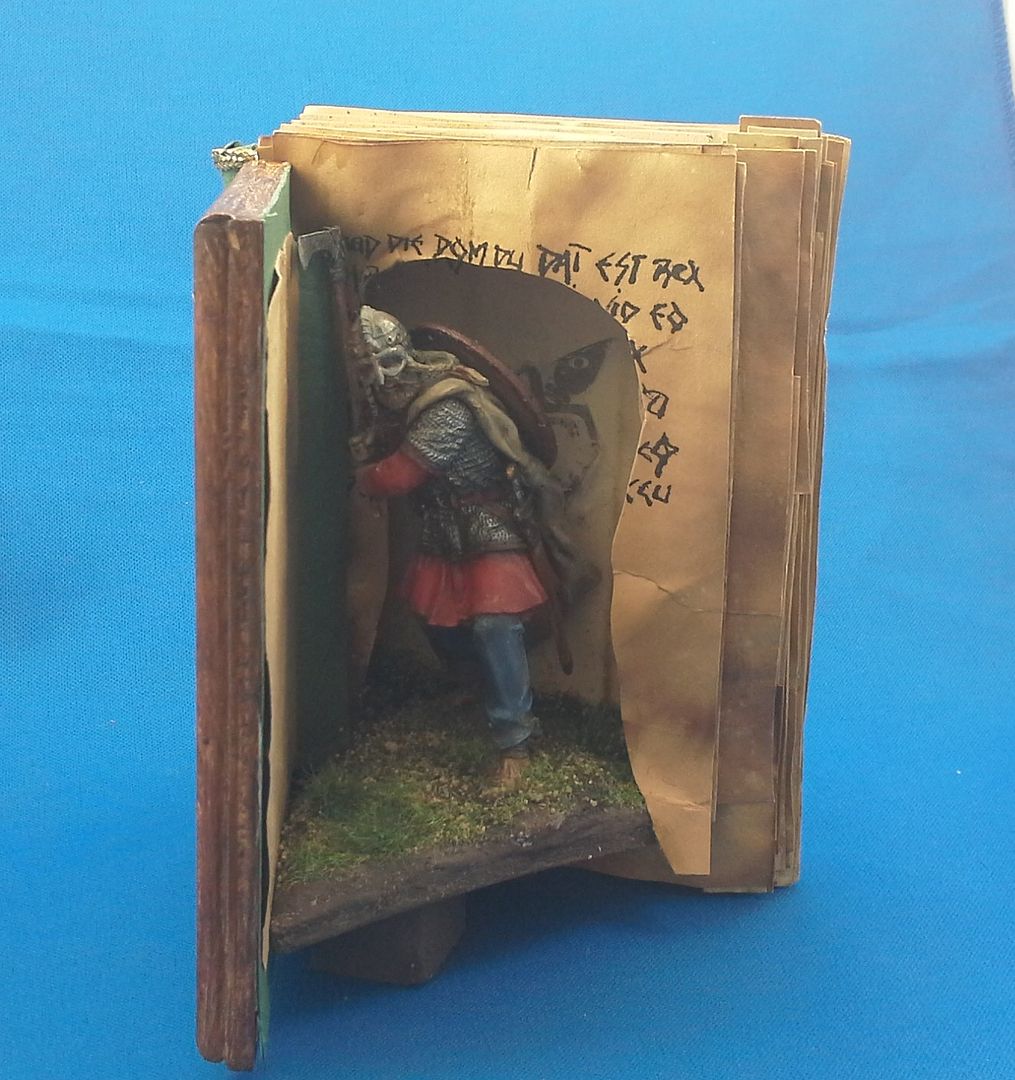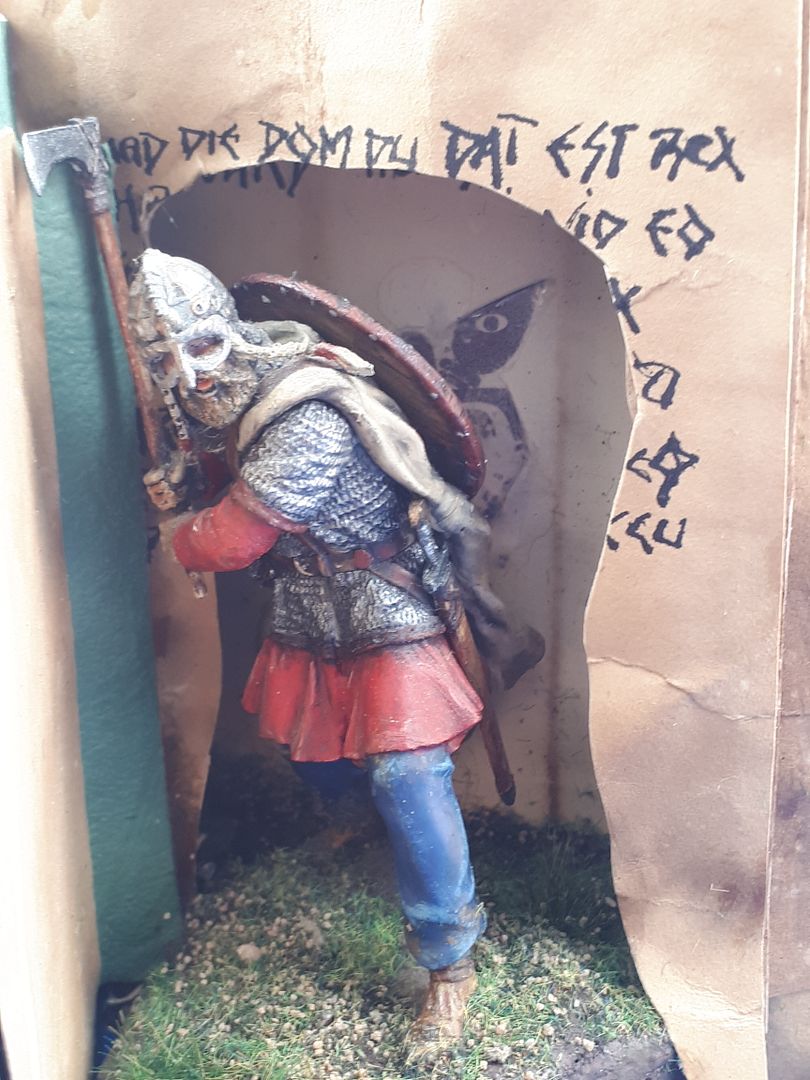 Murchad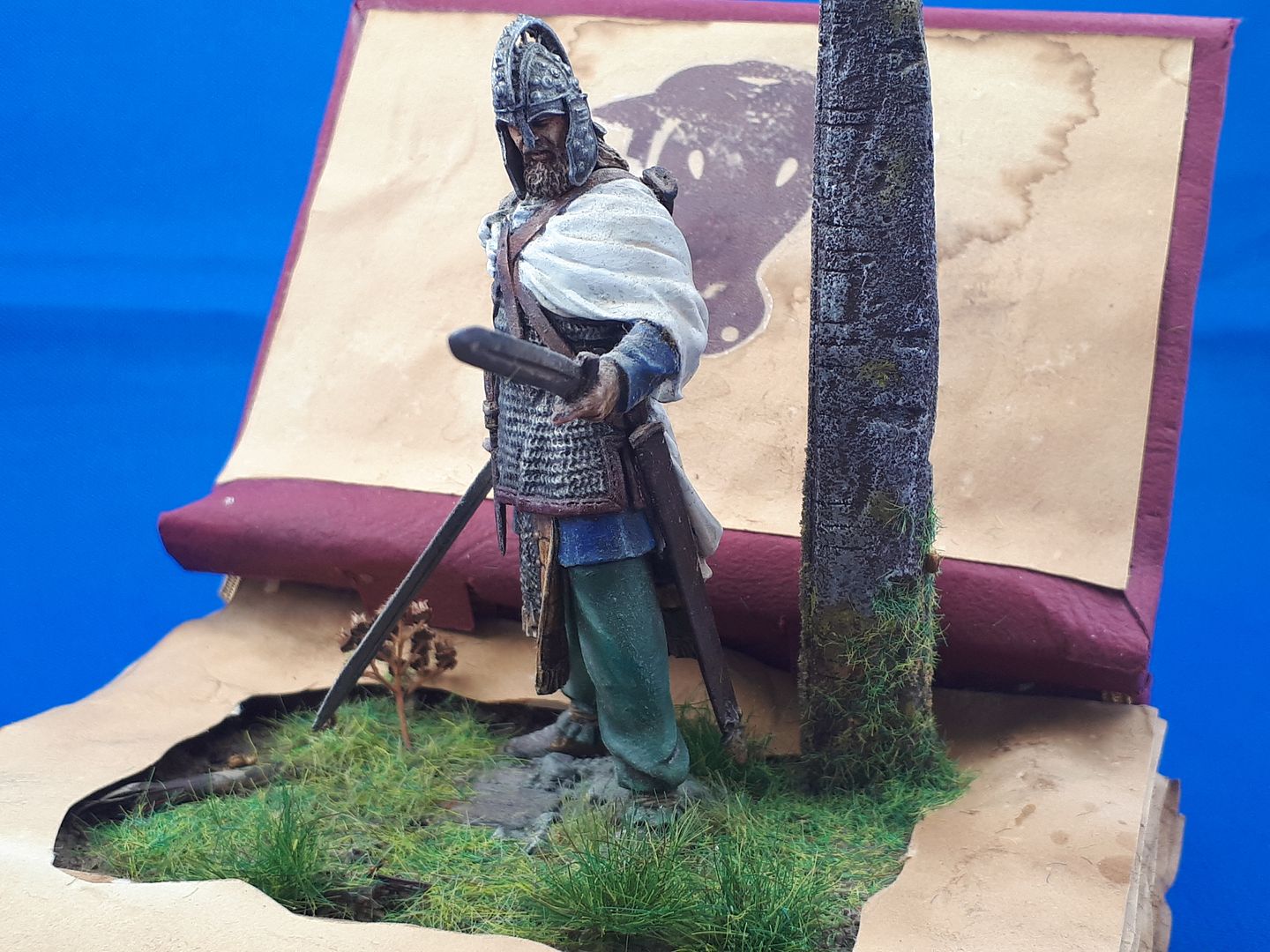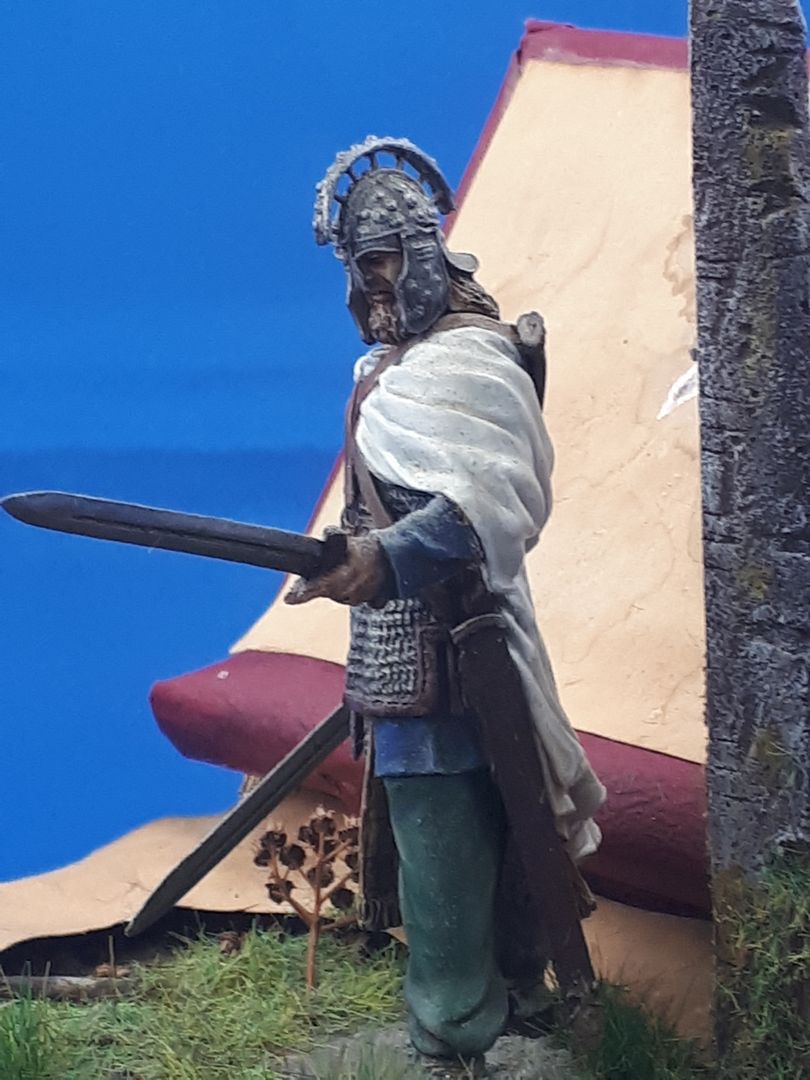 Regards
Brian