For some reason or another last weekend I did something I have in 25 years of modelling never done before - fired a scratch-built steam-punk type model together. I was actually working on a Tamiya Fw190 A3 and I think I was so bored with how well it fitted together that my hand went a wandering.
The main body part is the fuselage ventral fuel tank from the Italeri's B-58 Hustler chopped off. I started with the pilots station using the 1:48 pilot from the Tamiya Fw190 kit and some bits of one of Revell's Stars Wars kit's. The tail unit is also for the B-58, the wing units form a Su27 (or Mig29) and the cable cutters are from the Revell Type VII C u-boot. After that it's a explosion of parts from the spares box and Everegreen.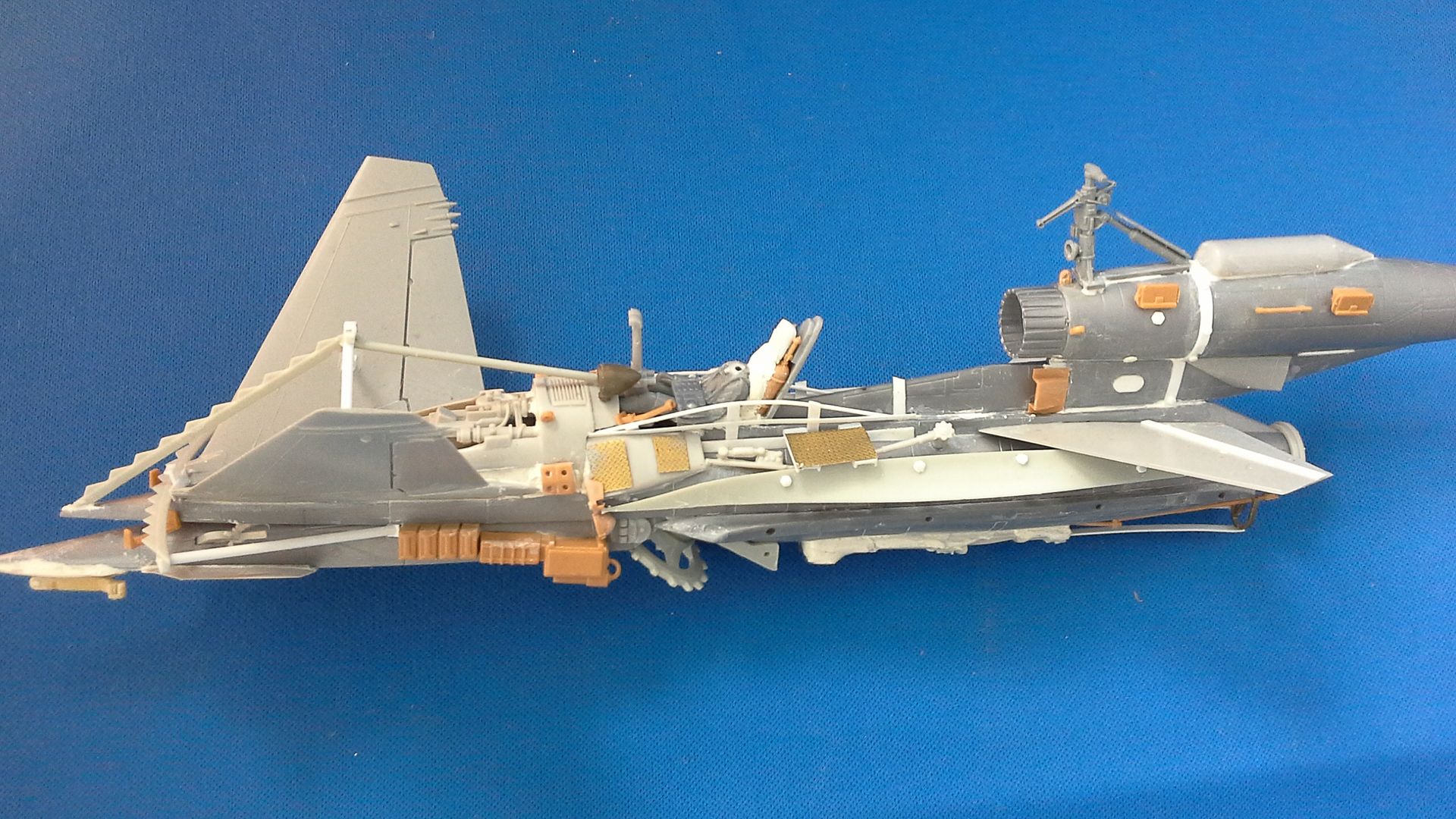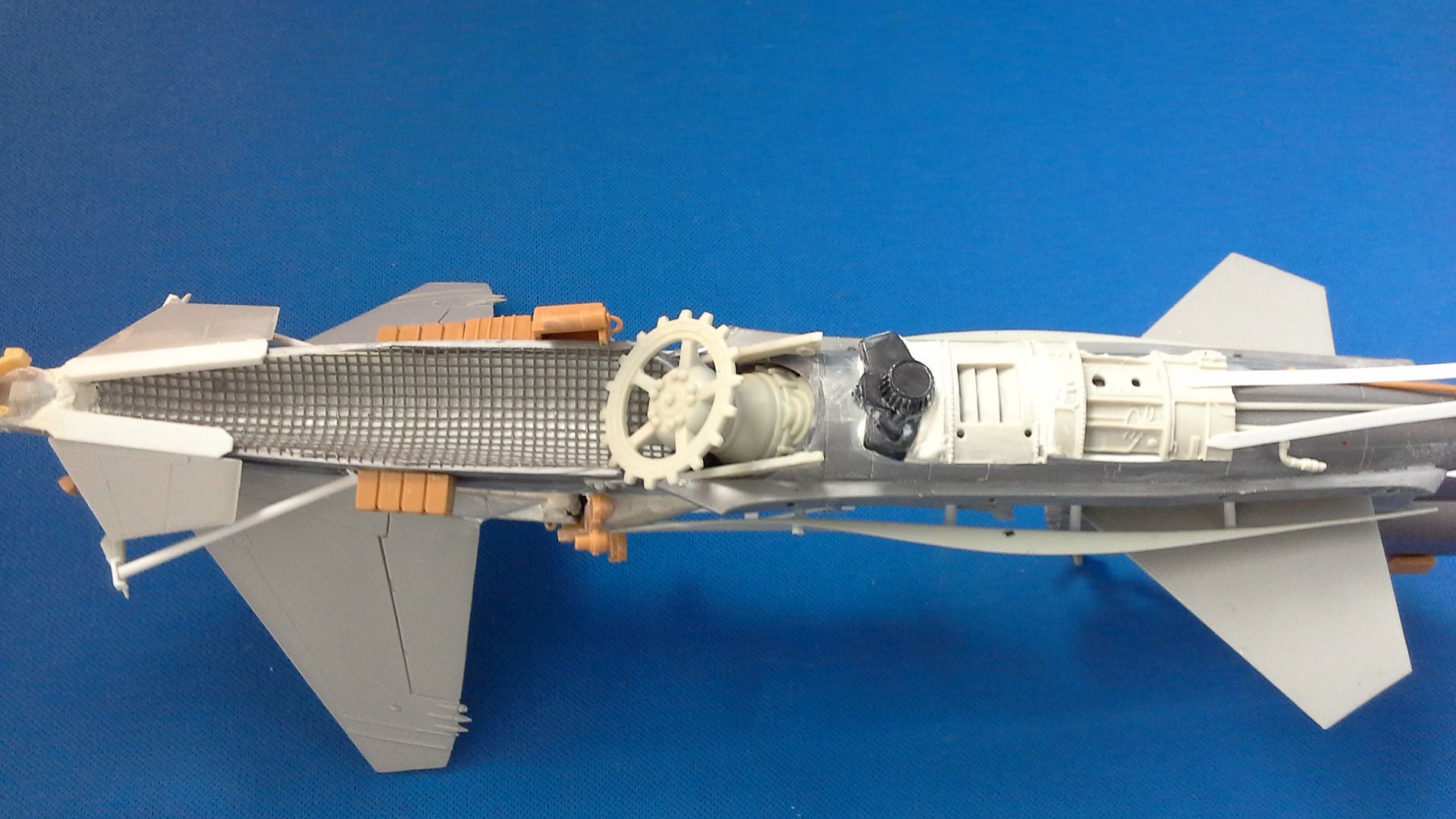 Parts still to come including modified side fuel tanks and ventral fins.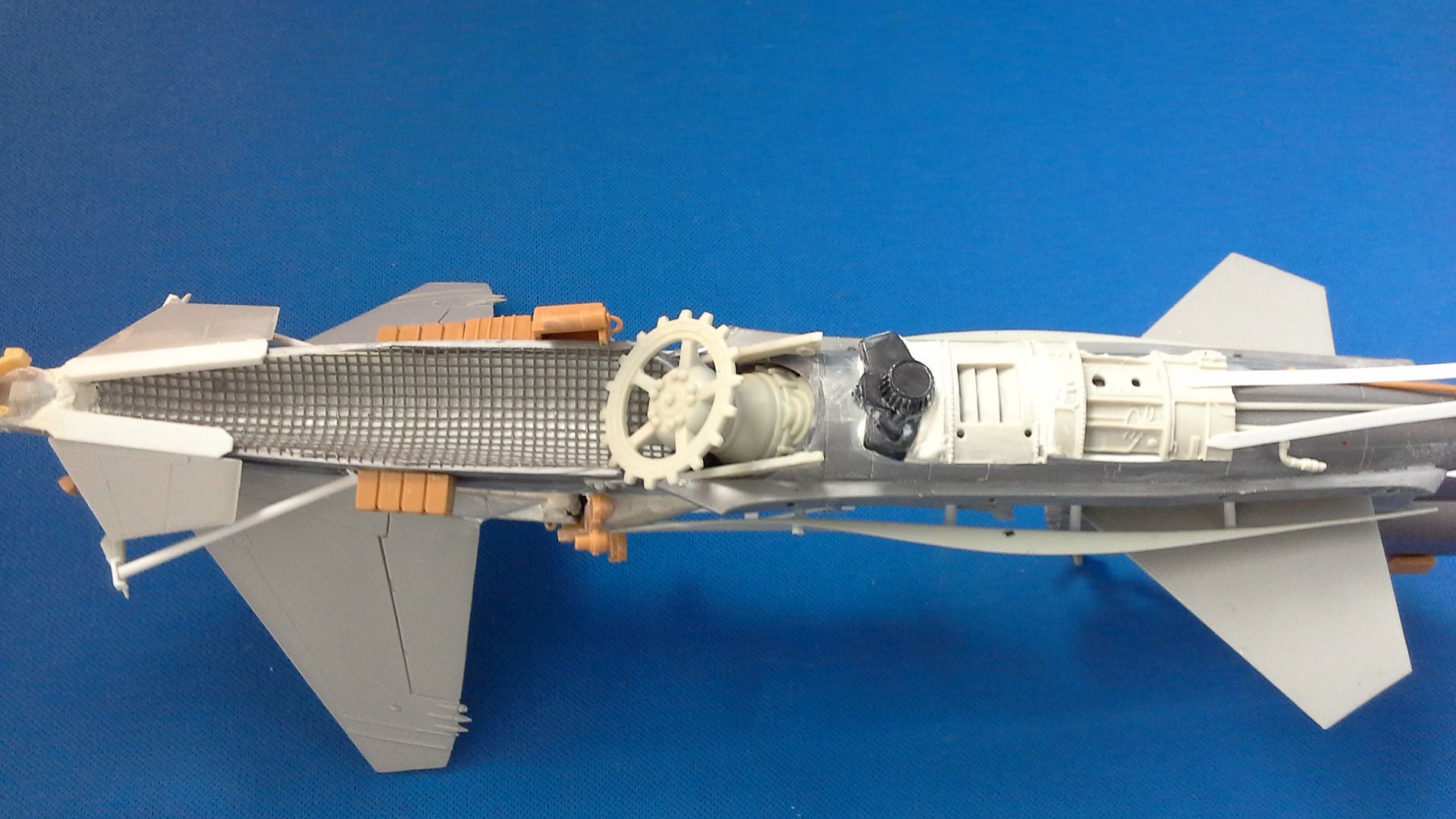 I am going to call the pilot the Commissar of Grievance as there seems to be a lot of them about these days ;(
The pilot is 1:48 Luftwaffe (needing Borg type interface with the control panel ) and 1:35 head from Takoms St Chamond tanker with face mask and with a respirator, trunk and mohawk added for good measure.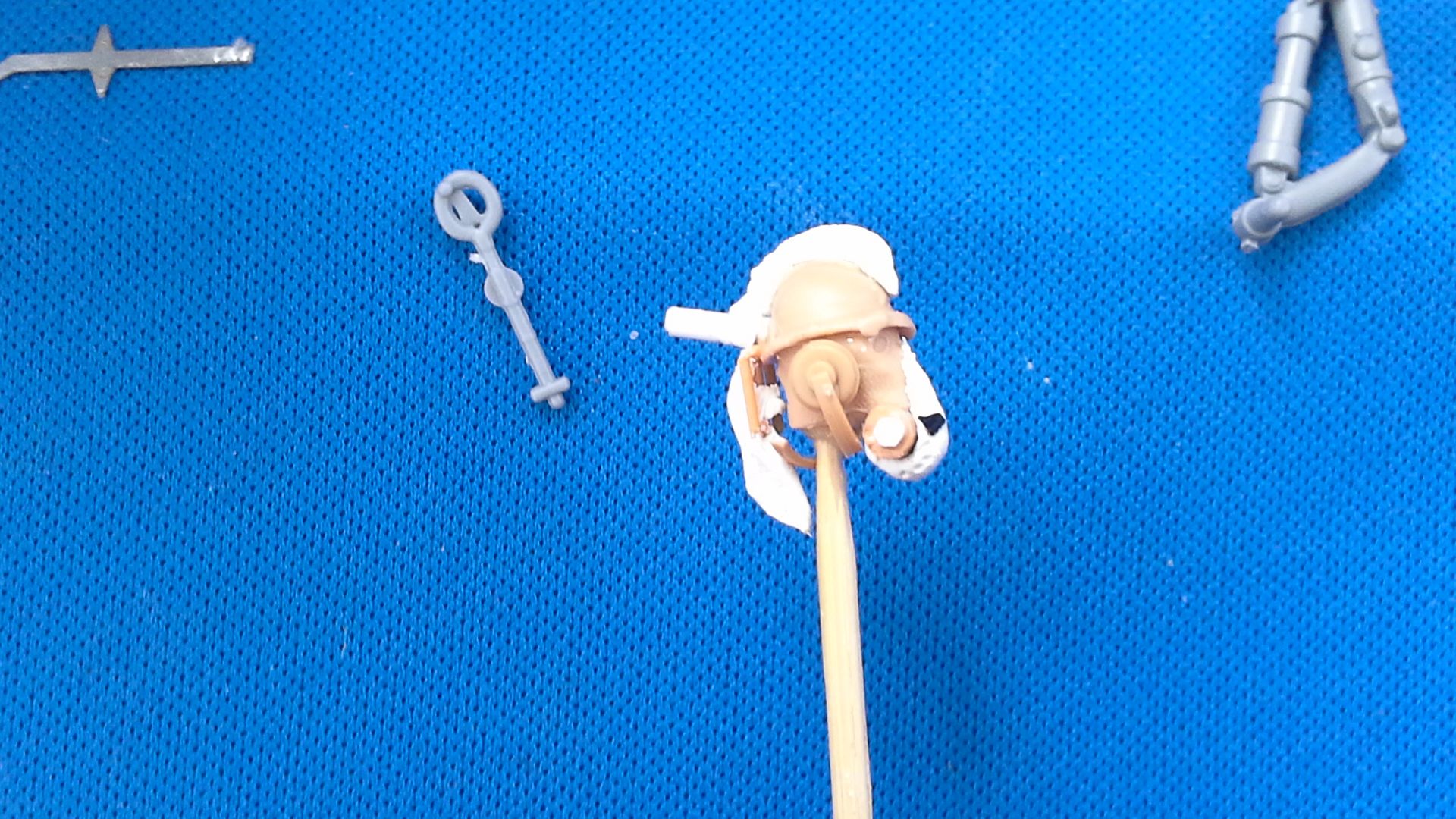 Enjoy !! Will post update when I get around to painting this thing.
regards
Brian